Ekornavallen
Between Falköping och Skara, close to Hornborgasjön lies a unique and remarkable area filled with ancient remains. About 5 000 years ago, at the same time as the pyramids in Egypt were built, people were being buried in this mythical place. The amount of graves built during a large time span shows the importance of this place in ancient times.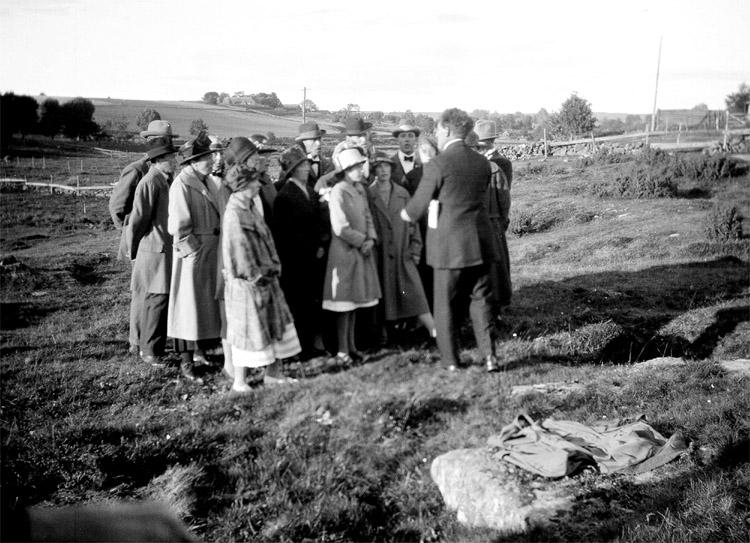 Imagine that you visit just one spot - and at the same time make a journey through thousands of years of Swedish history. This is possible when you visit Ekornavallen, which is one of the most remarkable ancient sites of Västergötland. Here you can find graves from all ages: Stone age, Bronze age and Iron age
Ekornavallen is situated in a landscape filled with history. Medieval towns, churches and several thousand year old remains, graves and settlements, are abundant in this part of Västergötland. The Landscape has had big political importance during many centuries with an influential class of magnates and lively trade, also with foreign countries. Many royal families have had their roots in Västergötland and this area was one of the first in Sweden to become christian.
Burial ground 5 000 years ago
The area around Falköping has been inhabited for thousands of years and Ekornavallen has been a burial ground since the Stone age. From this time there are several passage graves and stone cists, built as stone chambers with stone blocks weighing several tons. The largest and most famous grave chamber is called "Girommen" which might mean the giant woman's oven. According to old beliefs these big graves where thought to be ovens created by giants.
Impressive cairn from the bronze age.
From the bronze age there is a large cairn consisting of thousands of stones. With its impressive size - 2.5 metres high and 27 metres round, the grave can be seen from afar in the surrounding landscape. Maybe the magnate wanted to show his power which such a magnificient grave. In the area there are also graves and different kinds of stone circles from the Iron age.